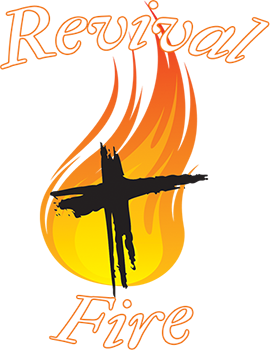 A Unique Encounter with our Most High God!
Are you a Zaccheaus or the Woman at the Well?

Come and join us as Apostle Thomas delivers God's Word and Prophecy.
Revival Fire Services are currently being held at:
Servants Hearts And Hands
Outreach Center
106 Chester Street
Front Royal, VA 22630
Thursday - Saturday
7:00 PM
Sunday
6:00PM
"If you chase after love, God Himself will chase after you! "
Love is patient and kind. Love is not jealous or boastful or proud or rude. It does not demand its own way. It is not irritable, and it keeps no record of being wronged. It does not rejoice about injustice but rejoices whenever the truth wins out. Love never gives up, never loses faith, is always hopeful, and endures through every circumstance.
Three things will last forever faith, hope, and love,
the greatest of these is love.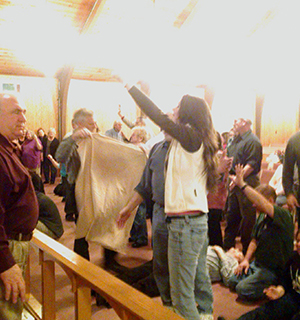 In late January - early Febuary we experienced a magnificent presence of God in the form of a Glory Cloud, as you can see here. This presence was in the sanctuary for almost two weeks. The cloud was so thick some nights we could not even see from one end of the church to the other.
July 5 2015
Teaching on God and Love have brought a fire to revival that we have not seen in some time. People are beginning to come from further away to experience all that God has for them in His revival. We pray that as each person returns to their city the fire that they received from God's presence will be the spark that ignites their whole city!!! Take a listen and hear God.
In September 2014, Apostle Thomas Adebyo was invited to come for 3 days to Front Royal, VA. As he tells it, the word he had from God was a word of closed heavens. He didn't even want to begin the message that Friday night, September 5, 2014. on the third day God opened up a new word, OPEN HEAVENS! Praise the Lord!!! The three days turned into 7 and then to a 40 day, non-stop outpouring of the Lord God Almighty!. We quickly realized this is a unique encounter with the Lord of Hosts!
This outpouring of Glory and Fire has NOT STOPPED Since!
We continue to experience Our Wonderful Father's presence as we continue to search the scriptures for direction in hearing from God, Gifts of the Holy Spirit, Manifestations of Miracles to mention only a few. We invite you to join us in person and soon we will be providing video from each night of the revival. God has no end in sight for this outpouring and continues bless us with His presence night after night.
God Bless, we look forward to hearing from you!